In BEM, enter the upload key in the OPTIONS Menu after opening the event folder.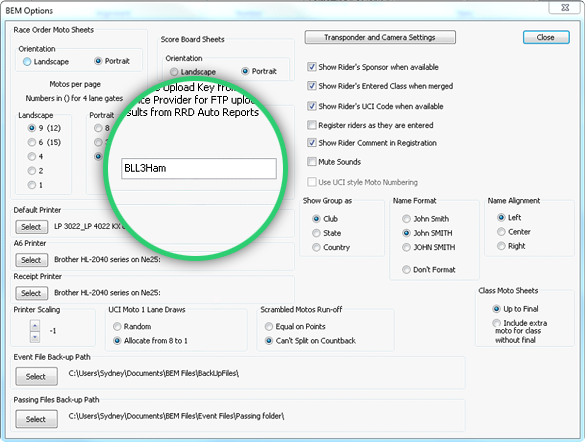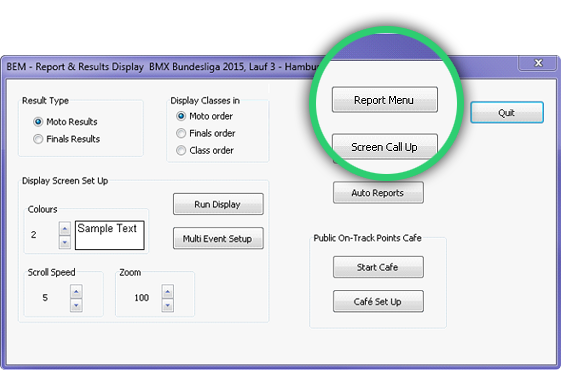 Save the event. Then open RRD and select the corresponding event Back-Up file (BU_). Once opened, select Report Menu.
In Report Menu select List:Race-Lane and Exit.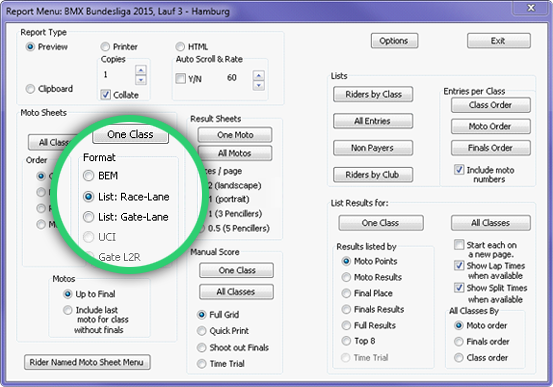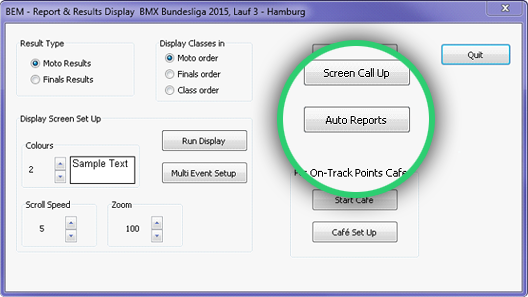 Then Select Auto Reports
Then confirm that the correct Upload Key for that event is displayed.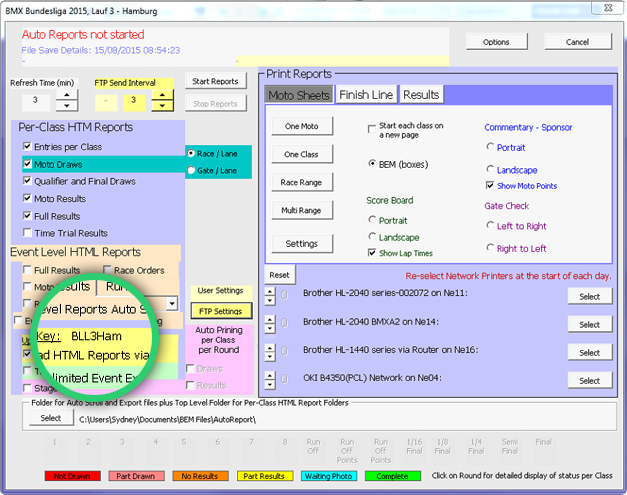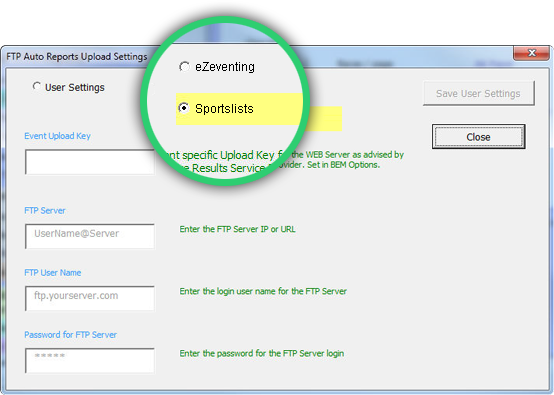 From the FTP Settings button, check that the correct server is selected:
Select which reports you wish to be displayed: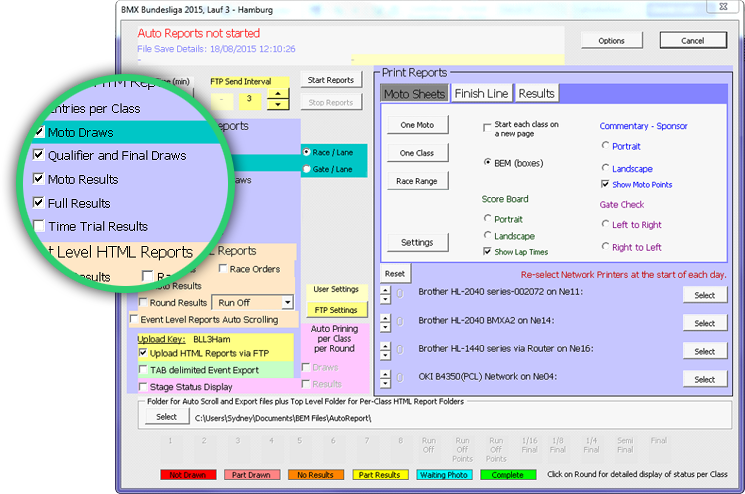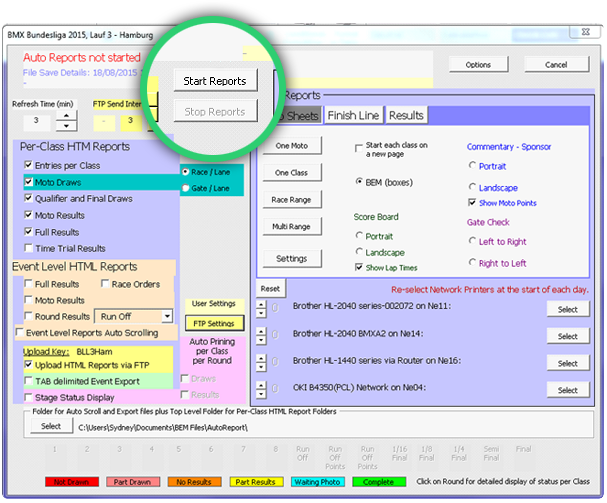 Then Start Reports!